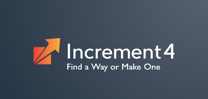 For over 35 years, SeerPharma has been at the forefront of "Advancing Quality and GMP Best-Practices" for the Pharmaceutical and Medical Device industries.
The SeerPharma Symposium is an opportunity for us to bring together our team and industry experts in one room to meet with you over a few days to exchange insights and ideas on key issues on new frontiers in Quality and Manufacturing for our sector. The two-day event will look at next-generation solutions to help streamline Quality and GMP manufacturing workflows while navigating the GMP regulatory environment.
In-person and Online
In 2024, we're excited to host our premier event in Melbourne on Monday 25th - Tuesday 26th March at Pearl Riverfront at the Crowne Plaza. For those of you unable to attend the symposium in person, we will be offering online access to the event.
Cocktail Mixer Event
For those of you who purchase an in-person ticket, join us on the evening of Monday the 25th of March for a complimentary cocktail mixer event at Byblos Bar + Restaurant from 5:30pm to 7:30pm; Sponsored by MasterControl.
In addition, we're looking to hold a MasterControl User Group Session on Wednesday the 27th of March. This day will be set aside for our clients and users of the platform from across the industry, to network with each other, and also spend time with our award-winning MasterControl implementation team. The day will include sessions from our team and customers on best practices, tips, and tools for using the MasterControl platform.
We hope you can join us!
Pearl Riverfront
1–5 Spencer Street
Melbourne VIC 3008
Pearl Riverfront is one of Melbourne's premier event destinations. Located right on the Yarra River, this specially designed venue is situated beneath one of Melbourne's iconic buildings; Crowne Plaza Melbourne.
Monday 25th March 2024
Introductions
Quality
Best Practices in Quality Management
Next-Generation Tools:

LLM/AI in Quality Management
MasterControl Qx (AQEM)
Robotic Process Automation
Validation

Validation 4.0
Implementation of Digital Technologies

Best Practices for implementing next-generation tools
Tuesday 26th March 2024
Introductions
Training
Measuring and Reporting Competency
Next-Generation Tools:
Chatbot Assessor
VR/AR Tools
Audit and Supplier Management
GMP/Supplier Audits Best Practices
Blockchain Track and Trace Technologies
Engineering and Manufacturing
Facility Design (Best Practices and Tools to assist)
MasterControl Mx
All pricing is in Australian dollars (AUD) and includes relevant taxes.
Tickets for in-person attendance include food and beverage during the day.
Early Bird tickets are available until 14-JAN-2024.
- $330 per day for in-person
- $220 per day online
Full price tickets from 15-JAN-2024:
- $440 per day for in-person
- $330 per day online
Registrations close 5pm 20-MAR-2024.
If you can't see the booking window to select tickets, please click here.